Welcome to SpaSpace. Come in, relax, unwind, rejuvenate and find out why we were voted Chicago's best spa. - Natalie Tessler, founder
We look forward to creating an amazing experience for you and your friends. - Ilana Alberico, owner

Chicago's best massage therapists work at Spa Space, performing fully customized treatments, so you receive exactly the massage you want.

Massage includes use of a spa robe and sandals, locker room with full amenities, and rain and steam showers. Chill out before and after your services in our relaxation lounge, and snack on healthy treats while you sip on a selection of gourmet herbal teas.
November Specials
November is the official month of gratitude. Gratitude unlocks the fullness of life. It turns what we have into enough. It's natural to get caught up in the stress and strain of daily life. Mindful living invites us back to the present moment to interrupt the snowballing effects of stress. Upon returning to the present moment, one of the most powerful tools we have available to us is the practice of gratitude. Practicing gratitude creates a sense of spaciousness by opening the heart, relaxing the body, and bringing a fresh perspective to the mind. I wish you a beautiful Thanksgiving holiday with your family. Our entire being benefits from the practice of returning to the present moment and opening up to life's gifts.
Take advantage of our amazing fall specials while they last. Nurturing yourself enhances your well-being and provides the balanced mindset necessary to cherish life's beauty.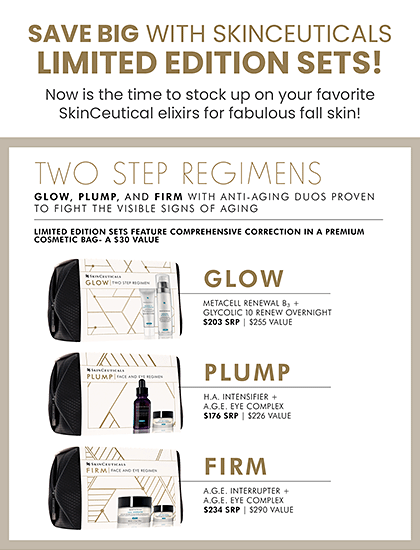 About Spa Space
Downtown Chicago's Spa Space offers Chicago's best massage therapy, results-driven facials, flawless manicures and pedicures, and expert waxing in a welcoming, upscale environment focused on exceptional customer service.
Spa Space is also Chicago's premier day spa for men's spa services, couples massage, and spa parties, offering 7,500 square feet of space to accommodate 14 treatment rooms, men's and women's locker rooms, a couple's massage suite, an upscale nail lounge, a private pedicure suite, a spa group hospitality suite, an extensive retail boutique, and much more.
Since its opening in June 2001, Spa Space has received a great deal of national recognition for excellence in service, unique treatment and product offerings, and its fresh approach to appealing to both men and women.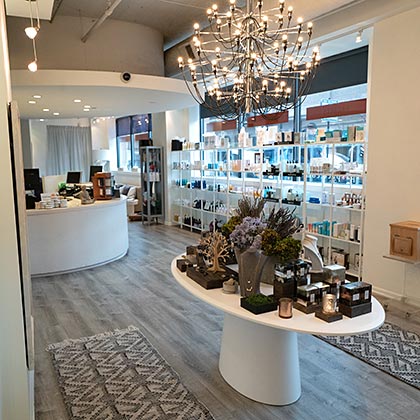 Services
Chicago spa, Spa Space has repeatedly been named the Best Spa in Chicago. Located downtown on the west edge of Chicago's Loop, Spa Space is widely known as the best Chicago spa downtown for men's spa services, women's spa services, spa parties, spa day packages, couples massage, manicures and pedicures, waxing, chemical peels, microdermabrasion, seaweed wraps, and more. Our carefully-selected, licensed and highly trained professionals have passion for their craft and a dedication to continuing education in their field, and this makes all the difference as they customize each service to the individual.
virtual tour of spa space
Contact Us
Spa Space Chicago
161 N. Canal St.
Chicago, IL 60606
info@spaspace.com
(312) 466-9585
Hours of Operation:
Spa Space is open 7 days a week, except major holidays.
Sunday: 11am-5pm
Monday: 10am-8pm
Tuesday: 11am-8pm
Wednesday: 10am-8pm
Thursday: 10am-8pm
Friday: 9am-7pm
Saturday: 9am-6pm