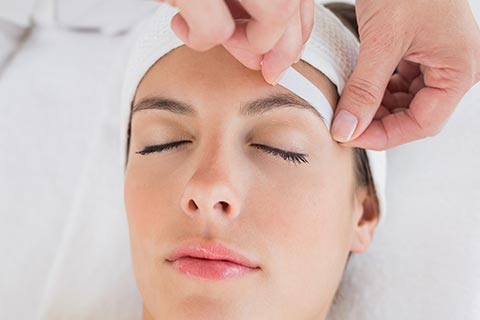 "We Never Double Dip a Stick"
In the interest of your safety and protection, our policy at Spa Space is to replace each applicator every time it touches the skin. This ensures that a used applicator is never dipped into the fresh wax.
Bikini waxing (basic) $25 and up
Brazilian Bikini waxing $60
Male Brazilian waxing $75
Eyebrow waxing/shaping $20
(For added definition, brow tinting $25)
Lip waxing $15
Chin waxing $15
Jawline waxing $15
Neck waxing $15
Half-Arm waxing $20
Full-Arm waxing $35
Underarm waxing $20
Chest waxing $45 and up
Back waxing $45 and up
Shoulder waxing $25
Half-Leg waxing $35
Full-Leg waxing $65
Other: prices vary based on length of service.