Love Is In The Air
February in Chicago — it's the heart of the frigid season and in the middle of this cold month, Valentine's Day, the day of love. It's a season of finding inner warmth from the heart.
Think about what your Valentine would really like: peace of mind, relaxation, relief from the stress of life, physical health, balance, quality time spent together…
For luxury romance, treat your lover to an unforgettable spa experience. The perfect way to say I love you is with a couples spa package.
Plus there's no harm in treating yourself too right?
Valentine's Day is usually recognized as a day to celebrate that special someone in your life. But what if YOU are that special someone in your life? Why not make this day a chance to nurture love for yourself?
Our Valentine's Day packages at Spa Space appeal to all forms of love. Come celebrate love for a partner, or love for yourself through nourishment of the body, mind, and spirit—there is no greater act of respect.
---
Love Is In The Air Package for Two
2 hours: $445 – includes gratuity
($480 value)
Includes:
· 60-min Signature Massage in Couples Suite
· CBD or Body Butter Upgrade
· Love Spell Pedicure with Paraffin in Pedicure Suite
· 2 Glasses of Champagne
Loving Life! for One
3.5 hours: $354 – includes gratuity
($375 value)
Includes:
· Vanilla Almond Manicure
· Privai Organic Pedicure
· Facial Express with Microcurrent
· 50-min Signature Massage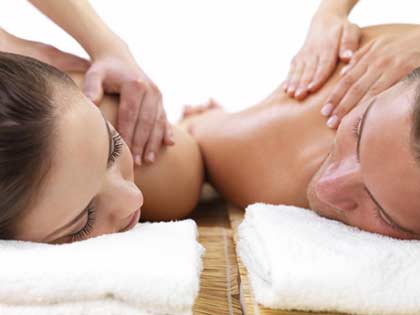 ---
Hot Rose Quartz Stone Massage
$129
(value $145)
Enjoy the month of love with our featured stone of love. Rose Quartz is the stone of universal and unconditional love. A feminine gemstone believed to activate the heart chakra and vibrate down to the cellular level to reprogram cells for joy. Rose Quartz will bring healing light into your skincare routine. Rose Quartz opens the heart chakra to promote self-love, friendship, inner healing, and feelings of peace. Our February special incorporates a Signature Massage with Hot Rose Quartz Stones AND Privai Heart Essential Oil, a blend of Rose Geranium, Rose Absolute and Frankincense. A true love fest here at Spa Space!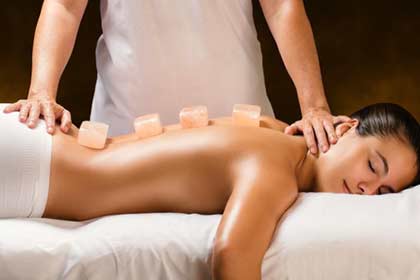 ---
Rose Quartz Facial
$129
(value $145)
Treat your skin with the stone of love. Rose Quartz is the stone of universal and unconditional love and our monthly special provides a rose quartz facial massage – besides improving overall health and radiance of the skin, rose quartz stone face massage offers many benefits: increasing blood flow, boosting oxygen to the skin for enhanced nutrient delivery and hydration, reducing facial puffiness, promoting drainage from the face, and relieving facial and jaw tension for a relaxing effect with visible results. Complete with a Phyto Mask, a botanically-based calming face mask used to intensively rehydrate and soothe reactive skin. Plus a lip enhancement to quickly moisturize and soften your pout through peptides and green tea extract to soothe and deliver protective antioxidants.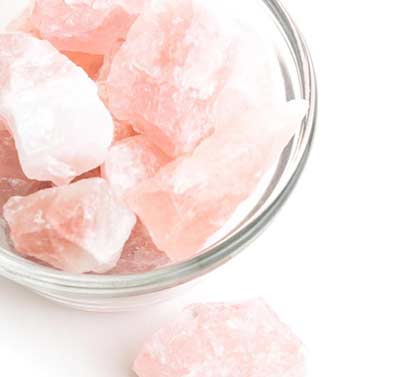 ---
Love Spell Pedicure
$55
(value $60)
Show your feet some love with our Love Spell Pedicure. This enchanting blend of Rose, Vanilla, and Raspberry mixed with our organic Shea Butter scrub, mask, and body butter will be the perfect cure for the dry skin blues during the cold month of February. Start with a soothing and hydrating rose soak followed by a gentle exfoliating shea butter scrub, hydrating mask (includes hot towel wrap) packed with vitamins A and E, and hydrating body butter massage to complete the spell.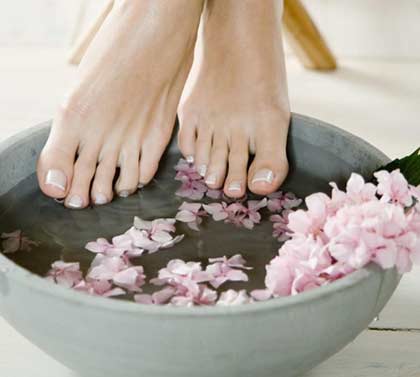 ---
Lighter with Acupuncture
Series of 6 treatments: $550
Includes Ear Seeds to continue the therapy at home! (value $750)
Acupuncture takes more than one session to see major results, which is why you should take advantage of our monthly special. Lighter with Acupuncture is our weight-loss acupuncture special that increases metabolism, reduces cravings, and lowers stress. Come in weekly for 6 weeks and you'll see noticeable results. For effective weight control, there are 4 acupuncture points on the ear – the hunger point, Shen Men point, stomach point, and endocrine point. A few tiny sterilized needles are inserted along these invisible channels to decrease the "heat" generated along these meridians and to stimulate centers that trigger the release of neurochemicals and hormones. This will help with difficult to control urges.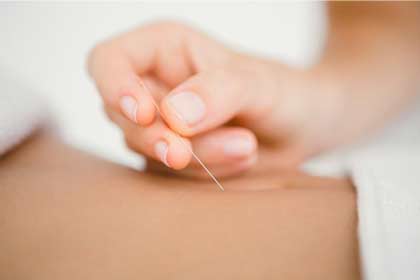 ---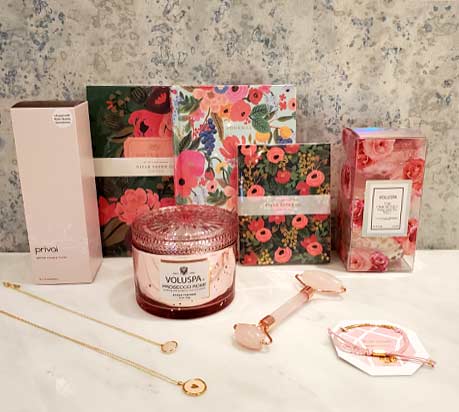 We're Celebrating Roses & Rose Quartz In Our Retail Space! 15% Off

Take 15% off Privai Rose Quartz Face Roller, Privai Gentle Mineral Toner, Gorjana rose quartz and heart jewelry, Voluspa rose candles and Rose covered journals from Rifle Paper Co. Treat yourself or a loved one to the stone of love.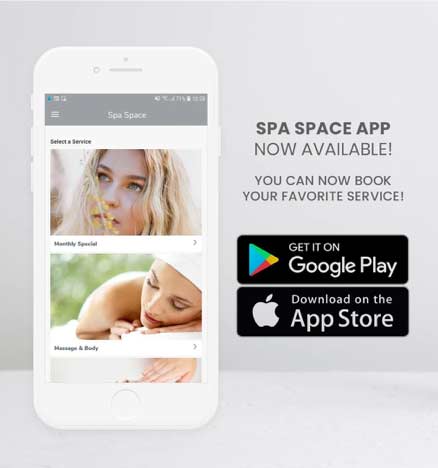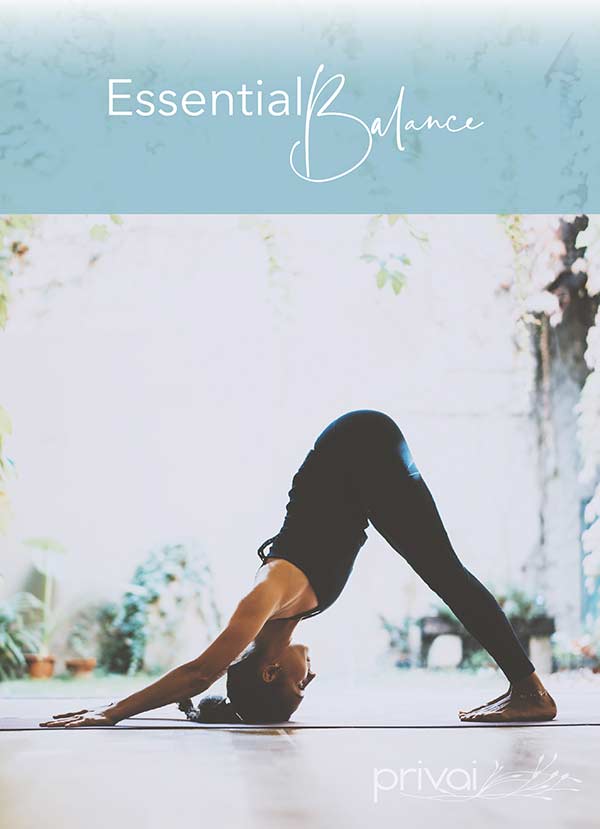 Essential Balance
105 minutes: $350
In our fast-paced, modern world finding balance is synonymous with internal well-being. Balance brings harmony within us—find your center with Privai. This 105-minute ritual revitalizes the mind and body with a silk exfoliation treatment to refresh the skin. A blissful vitamin-E massage releases overwhelming tension and imbalance from the body. A green-tea infused face massage and eye masque promote a youthful appearance by calming, hydrating, and soothing the skin.
Stones are strategically placed to dissolve energy blocks and re-establish balance in the chakras. The ancient art of reflexology is utilized through pressure points on the hands and feet that correspond to specific muscle groups and organs of the body. A singing bowl finishes the sequence by emitting healing sound and stimulating the heart chakra. Cherish the need to step back, take a deep breath, go on a walk, and enjoy the smell of the flowers.
---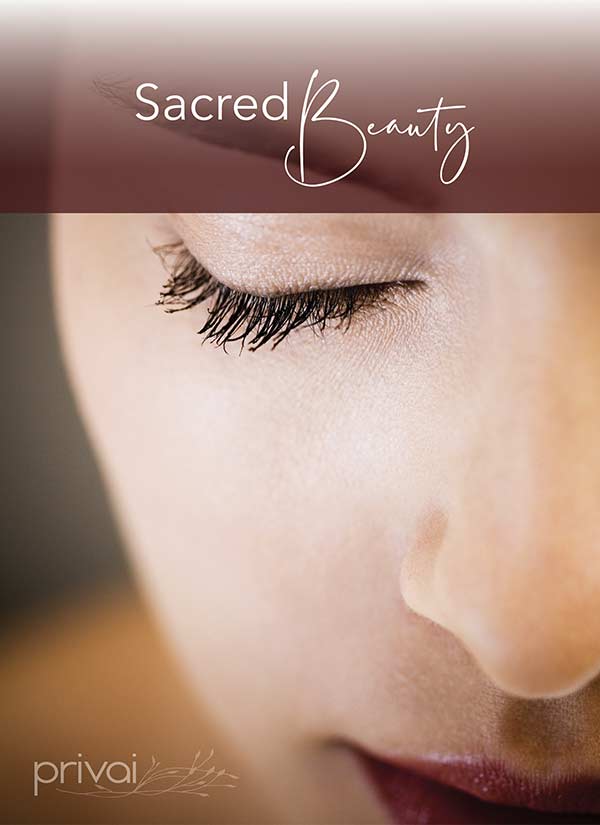 Sacred Beauty
130 minutes: $450
I am beautiful.
Repeat this as a daily mantra. Self-love is what makes you shine from within. Find your true beauty with Privai. This 130-minute ritual uses rose quartz, the stone of love, to reduce inflammation, support lymphatic drainage and connect you to the heart chakra, the energy center of love. A full body silk-infused exfoliation and Aqua Gel Masque hydrates, softens and soothes the skin, while cocooned in warm layers of fine linen.
A customized pressure massage alleviates stress and sources of pain through cycles of isolated pressure and release movements. A sublime experience designed to reawaken love for yourself. We all have within us the potential for a beauty so magnificent, our bodies can't contain it.
*Book from February 1st – February 29th for services rendered in the month of February. Offer expires February 29, 2020. Not valid in conjunction with other packages or specials.