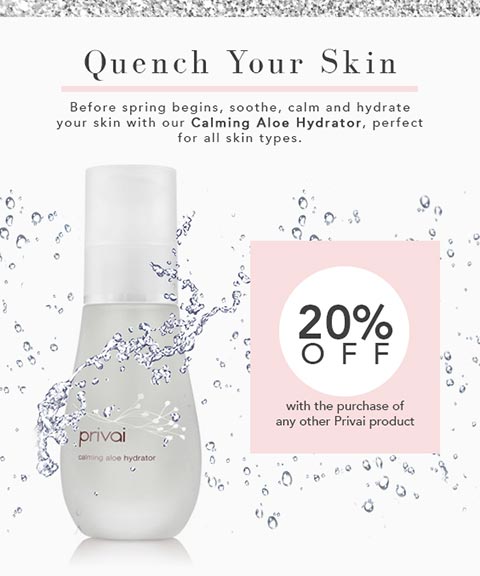 Save on treatments and products this month at SpaSpace!
Deep Moisture Pedicure $60
(a $70 value!)
Snow boots and dry weather wreak havoc on your feet in the winter. Give your hard-working feet the attention they deserve with a moisturizing pedicure that uses the Privai Ultra Rich Body Butter to hydrate and promote renewal before your polish application.
Antioxidant Glow Facial $99
(a $120 value!)
Our newest facial treatment uses antioxidant rich serums and anti-aging botanicals from Privai to give your skin a gorgeous, natural glow. Featuring a stimulating facial massage with our rose quartz facial roller that tones the skin and enhances the penetration of the potent Privai products to deliver visible results.
Antioxidant Repair Massage $99
(a $115 value!)
This new customized massage soothes and relaxes the body while conditioning and strengthening the skin. Start with a silk polish back scrub, followed by a customized full-body pressure massage featuring the Antioxidant Repair from Privai to leave you feeling radiant and rejuvenated.
Space Ritual $119
(a $150 value!)
Not sure which treatment to book? Experience the best that SpaSpace has to offer with our Space Ritual. This full-body session incorporates elements of deep tissue massage, Swedish massage, reflexology, aromatherapy, heated stone therapy, and Indian head massage to ease muscle tension and deeply rejuvenate the mind and body.
*Book from March 1st – March 31st for services rendered in the month of March. Offer expires March 31st, 2018. Not valid in conjunction with other packages or specials.