November is the official month of gratitude. Gratitude unlocks the fullness of life. It turns what we have into enough. It's natural to get caught up in the stress and strain of daily life. Mindful living invites us back to the present moment to interrupt the snowballing effects of stress. Upon returning to the present moment, one of the most powerful tools we have available to us is the practice of gratitude. Practicing gratitude creates a sense of spaciousness by opening the heart, relaxing the body, and bringing a fresh perspective to the mind. I wish you a beautiful Thanksgiving holiday with your family. Our entire being benefits from the practice of returning to the present moment and opening up to life's gifts.
Take advantage of our amazing fall specials while they last. Nurturing yourself enhances your well-being and provides the balanced mindset necessary to cherish life's beauty.
---
Sôl Exquisite Gemstone Oil Body Treatment
75 minutes: $149
(normally $165)
November is the perfect month to treat yourself to a heavenly body experience at Spa Space. The Sōl Exquisite Gemstone Oil Body Treatment uses skin therapy that activates an internal radiance by beginning with an invigorating dry brush exfoliation to prepare the skin for treatment.
The body is then drenched in hydrating oils that harness the power of citrine gemstones charged by the sun to awaken the mind and body. A full-body rhythmic massage concludes this exquisite journey leaving you with skin that brilliantly shines. Self-care is a choice and you deserve it always.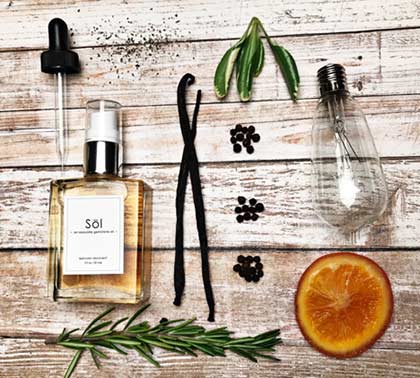 ---
Sôl Exquisite Gemstone Oil Facial
60 minutes: $130
(normally $170)
Our new facial will prepare your complexion for true fall. Now that the summer sun has officially faded, we may see damage from the prior harsh season. Epicuren's Sôl Exquisite Gemstone Oil is a hydrating blend of natural and effective ingredients to assist in soothing parched skin, while preventing premature signs of aging. Packed with emollient rich vitamins and antioxidants, organic sunflower and camellia oil absorb quickly to deliver moisture to the skin, while avocado and almond oil assist in keeping the skin's protective barrier healthy and vibrant.
Harness the power of precious gemstones and essential oils with this unique facial designed to enhance the vitality of the complexion and mind.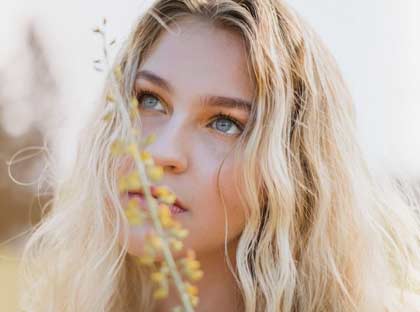 ---
Apple Spice Pedicure with Sôl Exquisite Gemstone Oil
60 minutes: $55
(normally $60)
Why not kick off November with a pampering pedicure that will get you festive for fall, complete with an apple spice sea salt soak, shea butter exfoliation, and luxurious moisture mask? Your feet will be enveloped in a creamy and fragrant natural clay mask enriched with Sôl Exquisite Gemstone Oil to restore the skin's water lipid layer and hydrate for softer, silkier, smoother skin.
The antioxidant properties in apples prevent cell and tissue damage—and this festive fruit contains abundant amounts of elastin and collagen that help keep the skin young. Your pedicure will finish with an apple body butter and oil massage and a color palette of bold autumn hues for your toes. Bring a bottle of wine and a group of friends—we have a private pedicure suite. Slip your restless soles into a sweet and spicy calming getaway this November.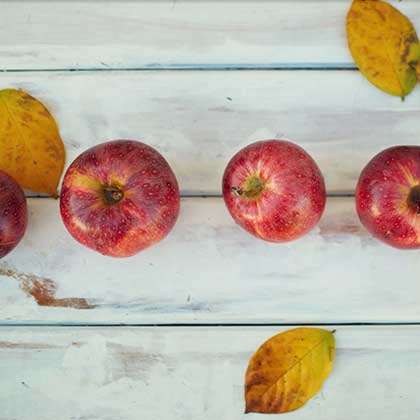 ---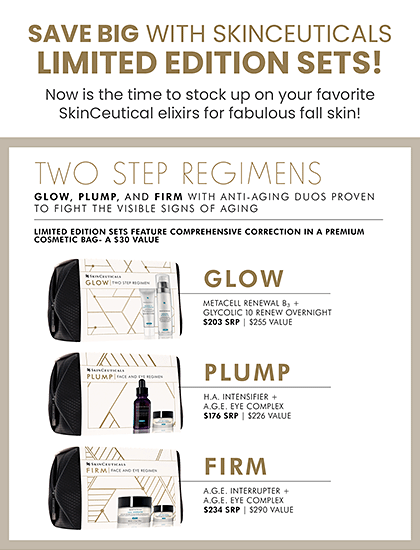 Don't miss out on the chance to try these powerful anti-aging SkinCeutical duos when purchasing a limited edition value set from our Spa Space boutique! Plus a free premium cosmetics bag perfect for holiday travel!
SkinCeuticals features highly effective formulations that are created with the best of what science and nature have to offer.
Designed to combat the visible effects of aging, SkinCeuticals products combine natural botanical extracts and scientifically advanced skin care. The perfect treat for your complexion – or to stock up on for holiday gifts now (you can never be too early for that)!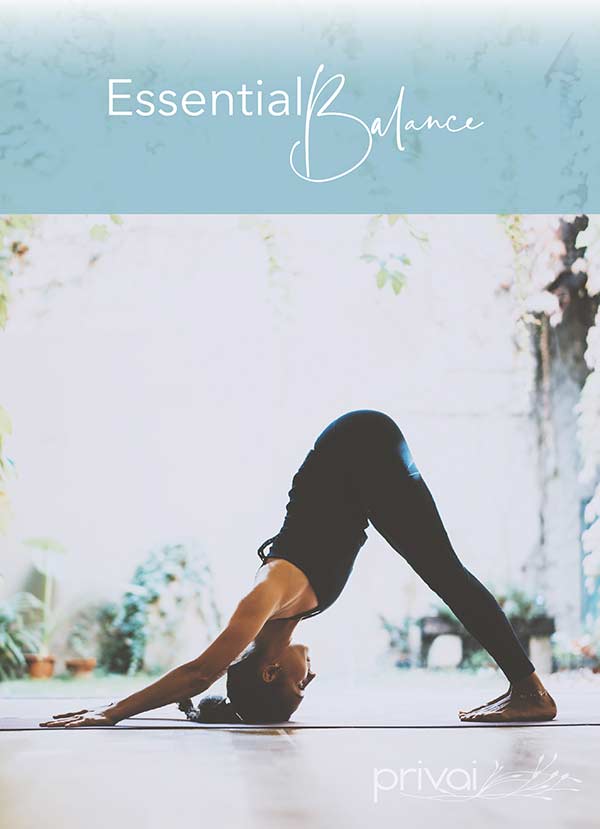 Essential Balance
105 minutes: $350
In our fast-paced, modern world finding balance is synonymous with internal well-being. Balance brings harmony within us—find your center with Privai. This 105-minute ritual revitalizes the mind and body with a silk exfoliation treatment to refresh the skin. A blissful vitamin-E massage releases overwhelming tension and imbalance from the body. A green-tea infused face massage and eye masque promote a youthful appearance by calming, hydrating, and soothing the skin.
Stones are strategically placed to dissolve energy blocks and re-establish balance in the chakras. The ancient art of reflexology is utilized through pressure points on the hands and feet that correspond to specific muscle groups and organs of the body. A singing bowl finishes the sequence by emitting healing sound and stimulating the heart chakra. Cherish the need to step back, take a deep breath, go on a walk, and enjoy the smell of the flowers.
---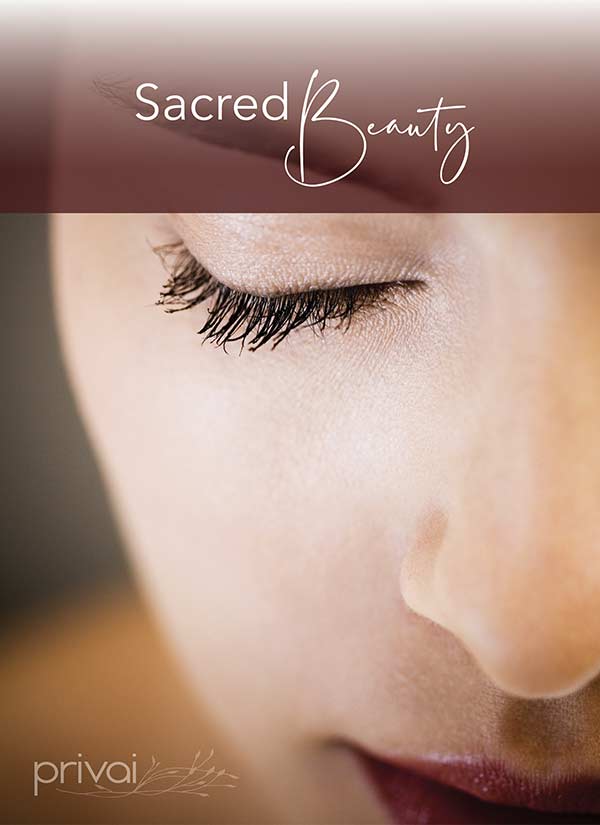 Sacred Beauty
130 minutes: $450
I am beautiful.
Repeat this as a daily mantra. Self-love is what makes you shine from within. Find your true beauty with Privai. This 130-minute ritual uses rose quartz, the stone of love, to reduce inflammation, support lymphatic drainage and connect you to the heart chakra, the energy center of love. A full body silk-infused exfoliation and Aqua Gel Masque hydrates, softens and soothes the skin, while cocooned in warm layers of fine linen.
A customized pressure massage alleviates stress and sources of pain through cycles of isolated pressure and release movements. A sublime experience designed to reawaken love for yourself. We all have within us the potential for a beauty so magnificent, our bodies can't contain it.
*Book from November 1st – November 30th for services rendered in the month of November. Offer expires November 30, 2019. Not valid in conjunction with other packages or specials.