[templatic_columns layout="one_third" title="one third"]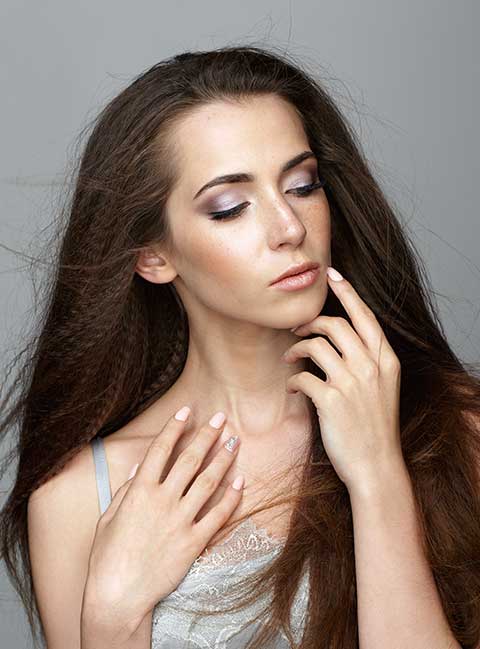 [/templatic_columns] [templatic_columns layout="two_third_last" title=""]
Because who doesn't love full lashes? Women everywhere have seen the difference that a long lush lash line makes. Imagine if you could "wake up in your makeup." Toss your lash curler, toss your mascara. The eyes have the power to mesmerize and with eyelash extensions you can make sure they do. Make eye contact with the confidence that a beautifully applied set of eyelash extensions can give you.
FULL SET
---
Classic
A set of Classic Lash Extensions gives you a full set of natural looking lashes applied 1:1. They appear like your natural lashes, but better! They're longer, more defined, and lusher than lashes on their own, but still maintain the effortless, weightless look.
135 min; $199
Volume
With a set of Volume Lash Extensions, we apply 3 or more lightweight extensions onto every single healthy natural lash, giving your lashes the full va-va-voom! Handmade fans are created to grant your lashes the maximum amount of density and fullness, without heaviness. With your Volume lashes, you will wake up each morning ready to glam and go!
135 min; $249
Half Set
This is the perfect introduction to lashes with half of your eyelashes extended across the lash line. Get a darker lash line and more fullness without taking the full plunge, for an everyday kind of glamorous!
75 min; $125
REFILL
---
Lash Refills
Need a lash refresh? The Fill service should be done every two weeks. At least 50% of the extensions need to be remaining to be considered for a fill and not a full set.
Classic 45 min; $65
Volume 45 min; $85
Lash Lifts
Drop that eyelash curler for good! Lash Lift puts a permanent curl in your natural lashes, adding volume and lift. And why not tint while you're at it? Perfect the color of your lashes.
Lifts 45 min; $69
Lifts & Tint 75 min; $95
Removal
If your lashes needs to be corrected, or you've waited too long to get fills, or you simply don't want lashes any longer — this is the safest way to remove lashes without any damage.
30 min; $45
[/templatic_columns]