Chicago's Spa Space Now Offers Online Booking!
One of the things that sets Spa Space apart from other spas in Chicago is the fact that we are always thinking about our clients. We know how busy everyone is these days, so if there's something we can do to make it even easier for you to enjoy a delicious respite from the hustle and bustle at our day spa in downtown Chicago, we are definitely going to go for it! And we definitely had you in mind when we started working on a brand new feature on our website that we think you're going to love…
Welcome to online booking at Spa Space!
That's right, we now offer online booking! All you have to do is click on the Book a Service tab here or on the website's main menu.
How many times have you made a mental note to call and make an appointment for a fabulous spa massage in Chicago and then, by the time you finally have a minute to yourself, realize that it's too late to call for an appointment?  Well, now you make an appointment at the best day spa in Chicago whenever the spirit moves you!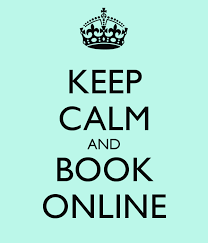 In fact, you can make an appointment right now for a customized massage, fantastic facial, revitalizing body treatment or marvelous mani/pedi at one of the most innovative Chicago spas!
When you click on the Book a Service tab, you can:
Make an appointment for one of our many exclusive SERVICES, including our Instant-Lift Brightening Facial (ideal for hyper-pigmentation, dull, aging skin), "Head to Toe" Massage(an amazing combo of our Indian Head Massage, Signature Massage and Reflexology), Thai Yoga Massage (your massage therapist will move your body into various poses and massage specific points [acupoints] to release blockages in the body's energy lines), or an Exfoliating Body Scrub (a full body treatment using our facial-grade aromatic body scrubs to invigorate, exfoliate and leave the skin velvety smooth), as well as our popular manicure and pedicure choices and a full range of services specifically for men.
If you've been under a lot pressure from deadlines at work or personal demands, you may want to go straight to the section for DAY PACKAGES, where you'll find a complete listing of all of our amazing packages including Deep Space for Men, East Meets West and Great Expectations!
Spa Space always offers monthly spa deals in Chicago for people just like you, to see what we're offering this month, just click on DEALS!
We've also made it super easy for you to share the happiness you find at our downtown Chicago spa. Simply click on the GIFT CERTIFICATES.
You can check out our monthly spa deals for Chicago's savvy spa goers and make an appointment with just a few clicks.
Spa Space has been named the best Chicago spa on numerous occasions – and we are thrilled every time. But the accolades that matter most to us are those that come from our clients.  We want to make it to the top of your list of the best Chicago spas!  We hope that our new online booking feature will allow you to enjoy more Chicago massages, facials and mani/pedis more easily.  If there is something else we can do to make your visits to our day spa in Chicago more enjoyable, please let us know!