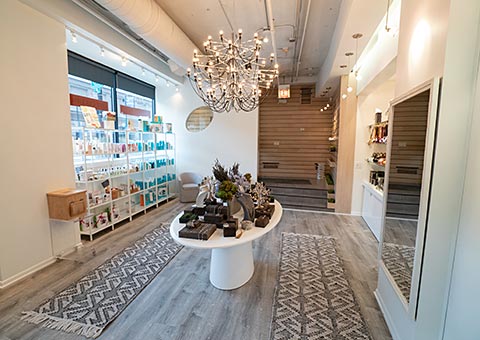 Located on the west edge of Chicago's Loop, Spa Space was formed from the idea that corrective, therapeutic and highly effective treatments need not be performed in a cold, medical environment. Likewise, a nurturing, warm, and inviting space need not limit itself to offering "fluff" treatments.
Spa Space effectively combines a serious approach to skin and body care with a welcoming and luxurious environment focused on exceptional customer service. It's a perfect marriage that appeals to both men and women seeking goal-oriented procedures while enjoying the powerful benefits of relaxation and stress reduction.
Since its opening in June 2001, Spa Space has received a great deal of national recognition for excellence in service, unique treatment and product offerings, and its fresh approach to appealing to both men and women. It is known as Chicago's Best Spa in the press.
Products We Love
[ess_grid alias="products-we-love"]
Spa Space on Instagram